In recent years, there has been a significant shift in the healthcare industry with the emergence of Femtech, a term that encompasses the use of technology to address women's health concerns. From fertility tracking and menstrual health to pregnancy monitoring and sexual wellness, Femtech has revolutionized the way women access and manage their healthcare needs. This burgeoning field has paved the way for a new generation of manufacturers dedicated to developing innovative products tailored specifically to women. In this article, we will delve into the world of Femtech and explore the top 7 Femtech companies that have made significant contributions to this rapidly growing industry. These companies have harnessed the power of technology and applied it to various aspects of women's health, empowering women to take control of their bodies, make informed decisions, and enhance their overall well-being.
From wearable devices to mobile applications, these manufacturers have embraced the opportunities presented by the digital age and have pioneered groundbreaking solutions that bridge the gap between women and their healthcare needs. By combining cutting-edge technology with a deep understanding of women's unique health requirements, these companies are changing the face of healthcare, catering to a previously underserved demographic and challenging the traditional norms surrounding women's health.
As we embark on this exploration of the top 7 Femtech companies, we will delve into their key products, their impact on women's health, and the ways in which they are transforming the healthcare landscape. From empowering women in their reproductive journey to providing personalized insights into menstrual health, these manufacturers are at the forefront of the Femtech revolution, driving innovation and paving the way for a healthier, more connected future.
1. MOKOMEDTECH – Femtech devices manufacturer
As a medical device manufacturer, MOKOMEDTECH has manufactured a series of high-quality household Femtech devices that safeguard women's health and improve their quality of life, such as pelvic floor muscle trainers, breast pumps, face skin tightening machines, etc. These devices are designed for home use and are becoming increasingly popular as women's health gains more attention. At the same time, they provide complete solutions for Pregnancy & Nursing Care equipment in home healthcare, including wearable devices, fetal heart monitors, breast pumps, pregnancy smart belts, etc. They will meet customers' design requirements and accept custom production.
Moko has a strong R&D team of more than 70 IoT industry experts who use their expertise to provide professional support to Femtech devices manufacturing, ensuring that all of the products comply with industry standards and regulations. Their facilities are ISO9001 and ISO13485 certified and all products are produced in clean rooms.

2. CLUE – Pioneer of period tracking
Founded by Ida Tin, who actually first coined the term 'FemTech' back in 2016, Clue is one of the leading Femtech companies that provides a comprehensive menstrual tracking app. By utilizing advanced algorithms, Clue helps users predict their menstrual cycles, ovulation periods, and fertile windows. It also enables women to monitor their symptoms, mood, and overall reproductive health. Clue can also go beyond tracking menstrual cycles by providing users with informative articles, educational resources, and personalized health insights. The app covers various topics such as fertility, contraception, pregnancy planning, and menopause, catering to women at different stages of life. Its user-friendly interface and personalized insights have made it a trusted companion for millions of women seeking a deeper understanding of their bodies.
Clue features an intuitive and user-friendly interface, making it easy for individuals of all ages to navigate and utilize its functions. The app strongly emphasizes privacy and data security, ensuring that user information is protected. Clue is compliant with strict data protection regulations, including GDPR and HIPAA.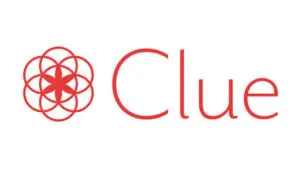 3. FLO HEALTH – Solutions for women's reproductive health
Flo Health is one of the groundbreaking femtech companies at the forefront of digital health technology, dedicated to empowering women worldwide by providing innovative and personalized solutions for their reproductive and overall health. With a mission to improve the lives of women by delivering accessible, accurate, and comprehensive information, Flo Health has revolutionized the way women track their menstrual cycles, fertility, and overall well-being.
Flo Health offers an all-in-one period and ovulation tracker app that combines cycle predictions, symptom tracking, and educational content. Flo's AI-driven technology provides personalized health insights based on the user's unique data, helping them manage their menstrual cycles, fertility, and overall reproductive health. The app also covers topics such as pregnancy, contraception, and menopause, catering to women throughout their life stages.
The company's commitment to promoting women's health and advancing scientific knowledge has led to collaborations with renowned research institutions, healthcare organizations, and universities. These partnerships enable Flo Health to contribute to cutting-edge research, data analysis, and the development of innovative solutions in the field of women's health.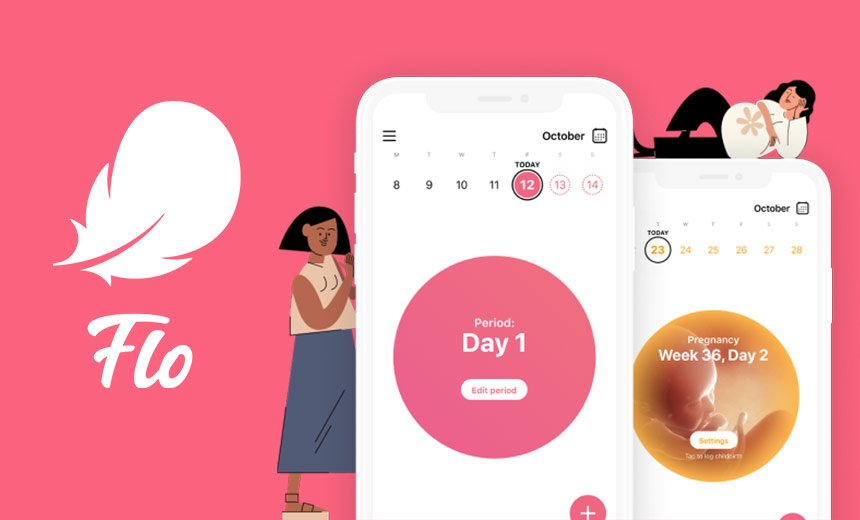 4. AVA – Fertility Tracker for Women
AVA, short for "Advanced Virtual Assistant," was founded with a compelling vision to revolutionize the way women understand and manage their fertility and overall well-being. By harnessing cutting-edge technologies such as artificial intelligence, machine learning, and data analytics, AVA has developed a comprehensive ecosystem of products and services tailored to meet the unique needs and challenges faced by women.
Central to AVA's offerings is their flagship product, the AVA bracelet, a sleek and sophisticated wearable device designed to track various physiological parameters during a woman's menstrual cycle. This groundbreaking device utilizes a combination of sensors to collect data on metrics like skin temperature, resting pulse rate, sleep quality, and other vital signs. AVA's proprietary algorithms then analyze this data, giving users personalized insights into their fertility status, menstrual cycle, and overall health.

5. Elvie – Smarter technology for women
Elvie, a leading Femtech company, is at the forefront of transforming women's health and wellness through its groundbreaking range of products. With a mission to empower women by putting them in control of their bodies, Elvie utilizes innovative technology and thoughtful design to create intuitive, user-centric solutions for various women's health needs.
Elvie's portfolio of products encompasses a wide spectrum of women's health concerns, addressing issues such as pelvic floor strength, breast pumping, and menstrual health. By combining cutting-edge technology, medical expertise, and a deep understanding of women's unique needs, Elvie has garnered global recognition for its game-changing devices.
Elvie's commitment to user experience and design excellence is evident throughout its product range. Sleek, ergonomic designs and intuitive interfaces make their devices effective and aesthetically pleasing. Elvie's dedication to user-centered design has earned the company numerous accolades and recognition, further solidifying its status as an industry leader.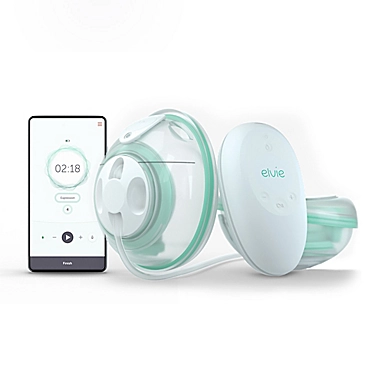 6. Willow – Hands-free and wearable breast pumps
Willow is a pioneer in the field of hands-free, wearable breast pumps. Their innovative products allow nursing mothers to express milk discreetly and conveniently, without the need for external tubes or wires. Willow's smart pumps integrate seamlessly into a woman's daily routine, enabling them to pump on the go while enjoying complete mobility and freedom.
Willow is committed to inclusivity and diversity, recognizing that women's health experiences vary greatly. We prioritize understanding and addressing the unique needs of all women, including those from marginalized communities, ensuring that our solutions are accessible and culturally sensitive.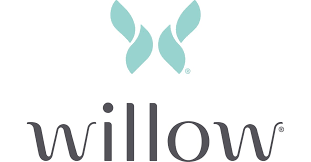 7. Bloomlife – Wearable monitors for tracking aspects of pregnancy
Harnessing the power of advanced wearable technology and data analytics, Bloomlife has created a range of cutting-edge products designed to monitor and track critical aspects of pregnancy. One of the key offerings from Bloomlife is their smart pregnancy tracker, a compact and comfortable wearable device that is worn on the abdomen. This remarkable device utilizes state-of-the-art sensors to monitor key physiological parameters, such as uterine activity and fetal movement. The data captured by the device is then wirelessly transmitted to a smartphone app, allowing parents to easily visualize and understand their baby's activity patterns.
Bloomlife has revolutionized prenatal care solutions, empowering expecting parents with innovative technologies and insights to enhance their journey toward a healthy pregnancy.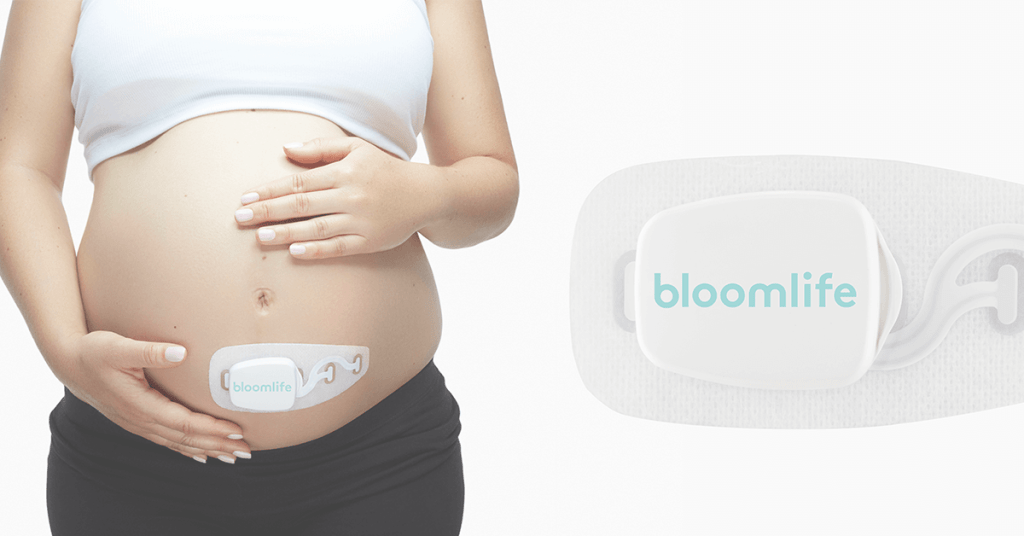 Conclusion
These 7 Femtech companies are leading the charge in leveraging technology to improve women's health and well-being. Whether it's period tracking, fertility monitoring, telemedicine, or innovative devices for breastfeeding and pelvic health, these companies are making a tangible impact on the lives of women worldwide. By empowering women with knowledge, access, and personalized solutions, Femtech is revolutionizing healthcare and ushering in a new era of female-centric innovation.
Through innovative technologies and user-friendly apps, these companies address a wide range of women's health needs. Clue's menstrual tracking app helps women understand their cycles and reproductive health, while Flo Health offers comprehensive period and ovulation tracking along with educational content. Ava focuses on fertility monitoring, helping couples on their journey to parenthood.
Elvie is dedicated to pelvic health, offering products that help women strengthen their pelvic floor muscles and simplify breastfeeding through their smart breast pump. Willow's wearable breast pumps provide nursing mothers with freedom and mobility. Bloomlife helps parents better prenatal care through wearable technology and data analysis.
At the same time, MOKOMEDTECH is committed to providing high-quality Femtech device manufacturing services and support to its customers and works closely with them to ensure that the products produced meet their exact specifications. MOKO's team of IOT experts is also committed to providing innovative solutions to deliver more innovative devices by incorporating IoT technologies.
As Femtech continues to gain momentum, we can expect even more groundbreaking femtech companies in the future.