Previously, wearable devices, driven by large manufacturers, were once regarded as one of the future of the semiconductor technology industry. However, with the advent of an aging society and the rise of people's awareness of their own health management, wearable devices seem to have found key applications – recently, consumer and professional wearable medical device are once again regarded by the semiconductor technology industry as an excellent application market for wearable devices. No matter what kind of wearable medical device, especially professional medical electronics, user safety is very important. Consumer medical device may not involve personal safety, but if there is a problem with the display or accuracy of information, it will also indirectly affect the physical and mental state of users. Therefore, this paper will first discuss how wearable medical device become the focus of the industry again, and then further discuss how wearable medical device can increasingly improve its security.
Wearable medical device becomes the focus of the industry
Recently, medical device can be said to be the focus of the industry again. With the rapid decline in sales of wearable devices such as Apple Watch and Misfit bracelet, the market for portable wearable medical and health care electronic products, which was originally vibrant and was expected to become the new hope of the technology industry, seemed to enter a cooling off period in early 2022. In addition to the Chinese brands Xiaomi and Huawei continue to release new products of watches and bracelets, and the Shenzhen smart watch core, which is a new way to replace traditional watches, most Chinese manufacturers have found another way out. However, as the largest developing country in the world, China has a considerable population. In addition, people's income in China or other emerging regions is increasing, but it is facing the threat of serious diseases. Therefore, in the eyes of global medical enterprises, China will soon become the world's largest medical equipment market with unlimited potential, which makes many enterprises and investors focus on the medical and health equipment industry again. CCID Consulting said that in 2021, the global medical electronics market grew 4.1% year-on-year, with sales reaching 243.196 billion dollars. With the increasing medical demand of emerging economies and the continuous investment of developed economies in the medical field, the global overall medical electronics market continues to grow. Among them, the market growth rate of developing countries is significantly higher than that of developed countries. In addition, China's medical electronics market, after experiencing a rapid growth of 23.7% in 2025, still maintained a rapid growth in 2021, with a year-on-year growth rate of 26.9%, which is far higher than the development speed of the global medical electronics market.
According to IDC, in 2021, the global wearable devices grew by about 32.8% CAGR, and it is expected to reach 237 million units in 2020. Almost all devices related to the human body can be endowed with intelligence, such as watches, bracelets, clothes, shoes and hats, jewelry, accessories (such as headphones, backpacks), smart glasses, and patch and embedded devices, which are mainly used to provide functions such as communication, health, sports, entertainment, positioning, payment, and artificial intelligence (AI) interfaces. MarketsandMarkets estimates that the global medical electronics market will probably reach US $56.5 billion by 2020, with a compound annual growth rate of about 5.5% from 2018 to 2024. As the wearable device market and applications continue to expand, Wang Sheng, market manager of Asia Pacific medical industry of ADI, believes that, The development of wearable devices will go through three stages of evolution: "From the initial focus on the acquisition, collection and processing of basic movement and vital signs information to the current second stage, the functions of wearable devices have become more abundant and perfect, not only taking into account human health and living environment parameters, but also emphasizing the 'non sensory service' of user wearing comfort." Next, wearable devices will integrate more functions related to human body and environment, and become an important part of artificial intelligence, further improving the user's lifestyle. At present, wearable devices still have room for improvement in the user's "stickiness", personal privacy, health cycle and data credibility; In addition, users do not want to wear equipment that looks too obtrusive. Therefore, "non sensory" and "hidden" devices are also the main design direction. Another development trend is that products with single or several functions to solve specific problems are also increasingly valued, especially wearables with medical care functions.
Wearable device combined with medical care function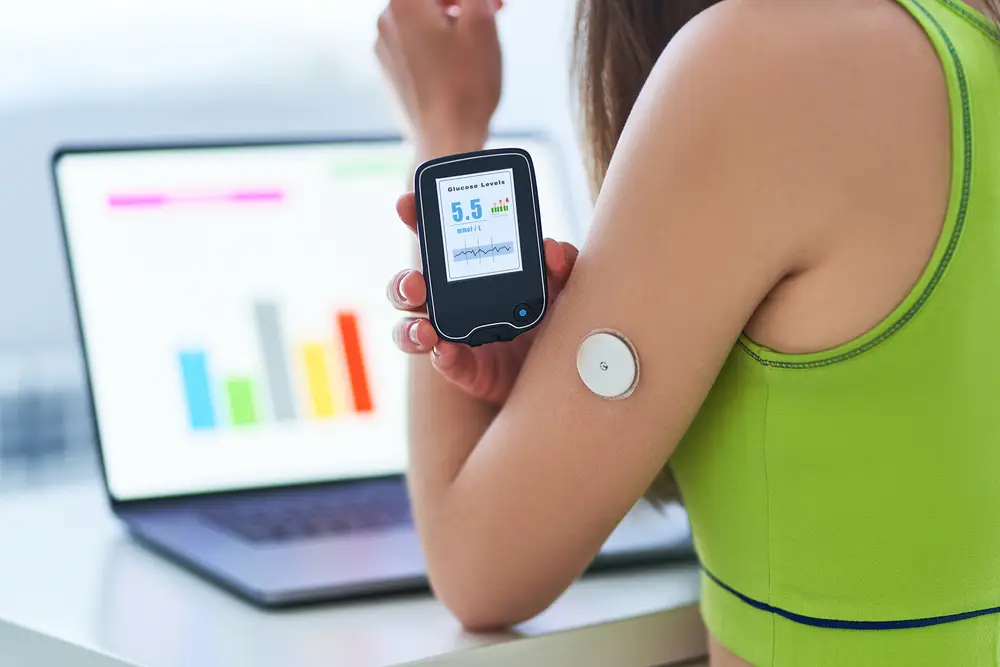 "Driven by the rigid demand of end consumers, medical care has become a just needed function of wearable devices." Wang Sheng cited statistics from BTC in the United States that more than 80% of consumers believe that one of the important roles of wearable technology is to make medical care more convenient; At the same time, 71% of people believe that wearable technology can help 'improve health and fitness', showing the inseparable relationship between medical care and wearable devices. In particular, basic vital sign signal monitoring (VSM), including heart rate, blood oxygen, blood pressure, exercise, body fat, body temperature and respiration, is closely related to the health of the body and its trend changes, so it is more suitable for integration into wearable devices close to the body and for daily wear. On the other hand, this also generates a demand for more semiconductor hardware and software. It includes sensors, optics, MEMS and impedance elements for monitoring these vital signs, analog signal processing, digital signal and wireless communication chips for processing these signals, and algorithms for converting the acquired electrical signals into physiological signals and interpreting them into meaningful information. Therefore, Wang Sheng stressed that sensors, circuits and algorithms are indispensable.
Professional medical equipment has entered thousands of households
In response to the needs of preventive medicine and consumer markets, more and more high-performance, professional medical devices that were originally used only in hospitals are being extended outside hospitals, further improving the functions and services of wearable devices, and promoting the boundary between medical and consumer devices. Wang Sheng further explained: "'Wearable device' is a general concept, and it is not completely a consumer device. For example, there are many medical grade devices that are used in hospitals or recommended by doctors for patients to recuperate at home. Nowadays, professional medical device companies(such as MOKOMEDTECH) are investing in the development of such wearable medical device, and consumer electronics manufacturers are also actively promoting wearable medical device, such as the small Rice bracelet. Therefore, the boundary between the two has gradually disappeared and started to develop in the same direction. " Wang Sheng expects that there will be more and more preventive wearable devices for various sports fitness and life management, and the VSM functions provided will also be improved. For example, the basic sleep quality monitoring will further add indicators such as EEG, blood oxygen and heart rate to improve the accuracy and reliability of the basic monitoring. However, both medical diagnosis level and out of hospital preventive devices are moving towards portable and wearable, allowing patients to leave their beds and reducing the number of basic visits by medical staff. As more medical grade technologies are developing towards consumer grade wearable devices, in order to improve their attractiveness to users, this type of preventive medical devices, in addition to adding medical care functions, also derive a third-party service model to help users interpret data. Professional medical data service teams provide data interpretation, analysis and feedback at the remote end.
How to ensure the safety of wearable medical device?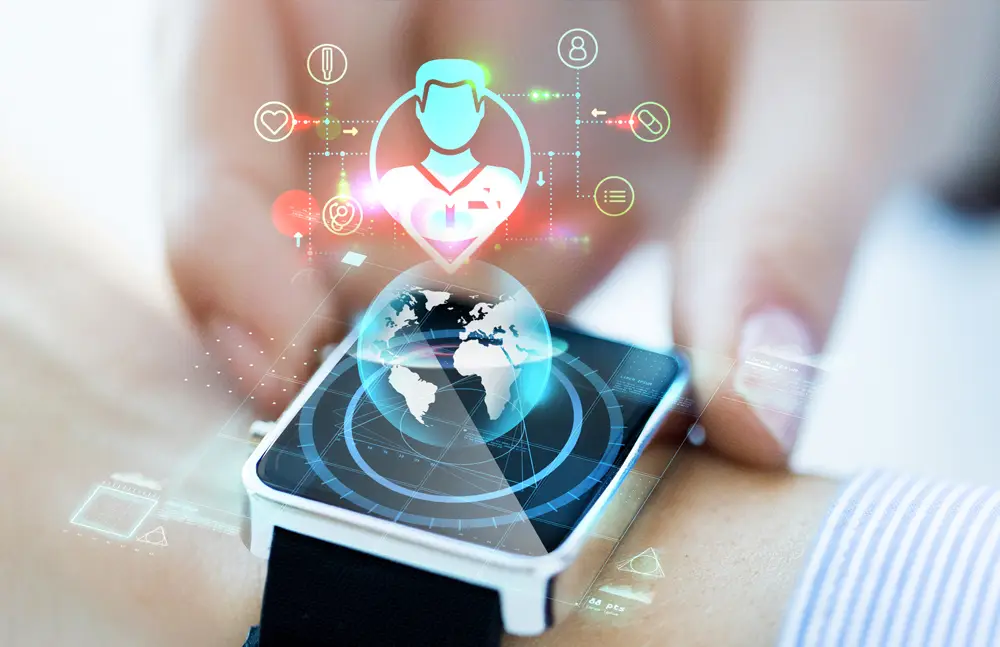 With the rapid development of science and technology, the functions of medical devices are also improving. With the popularity of the Internet of Things (IoT) concept, medical electronic devices "sprout" wisdom. In addition, in order to avoid the waste of medical resources, home-based care is increasingly valued in the age of aging, and some more professional medical electronic equipment has even begun to penetrate into the homes of ordinary people. But can these professional or consumer medical electronic devices that add wisdom really help patients and ensure their safety in use? According to the survey of ECRI, an American patient safety organization, among the top 10 issues for patients in 2022, the outflow of electronic medical records, accurate and rapid determination of lesions, correct use of clinical decision support (CDS), patient identification, correctness of drug use, wrong prevention methods, etc. will seriously threaten the life safety of patients. The semiconductor industry, medical device manufacturers and even medical units must think hard about how to provide the most guaranteed safety and truly play their role in the ongoing development of various functions or detection accuracy of medical electronic devices, as well as the analysis of relevant data through the medical platform and the provision of relevant suggestions to patients. In order to solve the security problem of medical electronics, semiconductor manufacturers have begun to propose corresponding new solutions according to the development of medical electronics at this stage.