BACKGROUND
In today's society, digitalization has led to disruptive changes in many industries such as consumer goods, automotive, and banking. Today, digitalization is leading us into the era of "everything counts", leading the trend of technological transformation and innovation in all industries. In the medical field, technological change and innovation is often slower than in the consumer field. Smartphones, electronic devices, and other consumer products may not directly affect people's health. But the change in the medical field is often about human life and death. Digital medical device is actively promoting the medical industry to accelerate the pace of change, and the medical field of innovation is imminent.
As living standards improved and public health awareness is awakened, people are living longer, while at the same time chronic health problems continue to affect their quality of life. In healthcare, the shortage of trained and experienced healthcare professionals, the increasing workload of physicians, and the continued increase in healthcare costs are putting pressure on patients, payers, and providers. The market is beginning to favor treatment models that are predictive and preventative in nature. And it is even more willing to pay for care outside of the hospital. Value-based care models (i.e., payment models based on medical outcomes) have emerged to drive innovation and growth in digital health.
Despite the current difficulties and challenges persisting in the healthcare industry, digital healthcare technology is full of potential and opportunities for development and has a bright future. The development of mainstream digital healthcare technologies is characterized by the following 10 major trends.
Trend 1: Digital health solutions have made substantial progress
According to the survey, only 21% of respondents said their company's digital medical devices are already in production, while more than half are still in the conceptualization, development, or design stage of their digital healthcare solution. However, as healthcare solution providers begin to adapt to the new normal, many ideas are maturing. Today, 44% of healthcare solution providers say their digital healthcare products are beginning to move into production. Current digital healthcare solutions have made substantial progress globally.
As a result of COVID-19, China embraces new technologies in healthcare delivery and public health management more quickly. For example, online consultation, 5G, artificial intelligence, and big data, of which have become technology focal points in the fight against the epidemic. Digital healthcare solutions have a new opportunity to grow in the face of the huge challenges of the pandemic.
However, digital medical devices and solutions must introduce more external collaboration in the development phase if they are to make a real difference. This can ensure that users get the most value out of the devices or solutions. Collaborating with external parties, it will not only open up and enable interoperability between different devices and platforms but will also help drive innovation in smart medical devices and other solutions. For example, patient data obtained from internal and external interoperability will help the healthcare industry make important breakthroughs in the areas of predictive analytics and precision medicine, which in turn will improve patient outcomes.
Trend 2: New business models are emerging in the healthcare industry
The healthcare ecosystem, which had been sluggish for years, has begun to open up to the public. This is driving the healthcare industry's shift to digital healthcare solutions. The healthcare industry begins to move into a boom period. In the field of digital medical devices, people call those devices that are used to monitor, communicate and analyze medical data the Internet of Medical Things (IoMT). IoMT devices not only enable data collection from the broad healthcare ecosystem, and communication with healthcare providers, but also reduce unnecessary hospital admission visits. The medical industry is evolving day by day with the emergence and use of IoMT devices.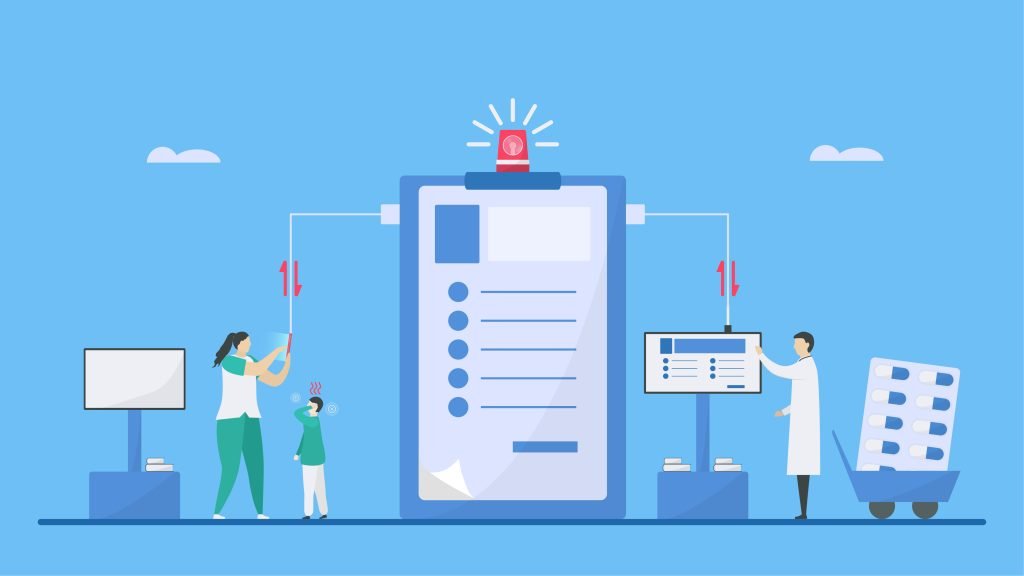 Medical consumers are beginning to monitor and follow their health in real-time through personal devices and applications such as Health Cloud. The demand for personalized medicine is starting to grow. According to the survey, three-quarters of the respondents showed great concern for personalized medicine.
Trend 3: Healthcare solution providers are driving digital transformation through organizational change
Change management is a daunting task for any organization, especially for traditional industries such as healthcare. All along, new product launches of medical companies are often accompanied by refinements and changes in therapies, and changes in technology often do not coincide with the pace of new product launches. However, the development of digital healthcare technology has led to a higher demand for more flexible and adaptable product life cycle management in the healthcare industry. Currently, emerging digital health solutions are in dire need of new organizational structures, new thinking, and bolder cross-disciplinary collaboration.
Trend 4: Medical device manufacturers (OEMs) are seeking external digital health partnerships
Recruiting external experts is undoubtedly one of the most effective ways to address the challenges in the digital health solution ecosystem. External experts and partners can help healthcare companies not only identify market trends but also develop investment plans based on these trends that cover the entire product life cycle. Therefore, in order for healthcare companies to be more comfortable with the changes and disruptions in the healthcare industry, "promoting collaboration with external experts" is essential for the development of healthcare companies.
The survey found that nearly all digital medical device manufacturers say they are interested in finding partners with expertise in multiple areas of digital health. Nearly half of digital medical device manufacturers said they need partners to help them with regulatory, accreditation, and approval issues.
In addition, 42% of respondents said they want partners who can provide them with expertise in big data capture, security, and analytics. 42% of respondents also believe that in the context of an increasingly global and complex healthcare supply chain, they are more likely to need partners who can provide them with expertise in this area.
As the level of connectivity in the healthcare industry increases, IoMT devices and digital healthcare platforms will become the core of the healthcare industry in the future. With IoMT devices and digital healthcare platforms, healthcare companies can perform predictive analytics on each patient's digital twin to create a more personalized and valuable healthcare model for patients. Whether a partner has expertise in digital health is becoming an important factor for healthcare companies to evaluate potential strategic partners.
Trend 5: Regulatory Processes Remain the Most Frequently Cited Challenge for Digital Medical Device
In healthcare, the development, launch, and update cycles for the digital medical device are different from those for traditional medical devices. The pace of product updates in the healthcare industry is exceptionally slow due to the inherent regulatory process. It is therefore not surprising that the slow development and delivery of digital medical devices have attributed to the regulatory process.
Regulatory agencies around the world are currently grappling with the challenges posed by digital medical devices. In 2017, the FDA announced the launch of a "pre-certification" program for medical software startups, which aims to "shift the regulatory paradigm to smooth the way for medical software technology without impacting patient access to software technology. The program is designed to "shift the regulatory paradigm to smooth the assessment of the safety and effectiveness of medical software technology without affecting patient access to software technology". In essence, the program supports and encourages a more diverse set of companies to enter the healthcare industry to reinforce and accelerate more constructive disruption and transformation of the healthcare industry.
Trend 6: The entry of technology companies into the healthcare industry has created a sense of urgency for industry players
When tech giants show interest in a specific market and put it into action, they often bring disruption to the industry. While they have the best ideas and technology, there are significant perception gaps and industry barriers to clinical and regulatory processes. As a result, technology companies prefer to partner with existing players within the healthcare industry.
Of course, as new entrants, technology companies do not bring new therapies to the healthcare industry, but rather refine the industry's existing products or services. However, technology companies also have their own drawbacks, and they still need to be strengthened and improved in terms of privacy protection and cyber security risks.
Strategic moves by tech giants into the healthcare industry have been commonplace over the past few years. Since 2015, Apple has acquired a number of healthcare startups and companies with the aim of better monitoring the health capabilities of Apple products; in October 2019, Amazon acquired digital health startup Health Navigator and launched Amazon Care medical service for internal employees. A week after Amazon acquired Health Navigator, Google announced its acquisition of Fitbit, officially entering the wearable medical device industry.
These technology giants have steadily entered the healthcare industry through acquisitions and are applying cutting-edge technologies previously used in consumer products to healthcare products and services. These initiatives by technology companies are sending a strong signal to others in their industries, prompting healthcare companies to begin accelerating their product development cycles to keep pace with technological developments. While the entry of these consumer technology companies has brought a sense of urgency to the emerging digital health industry, industry decision-makers are divided over the driving forces behind the technological
Trend 7: Consumer demand is driving digital medical device innovation
The healthcare industry is also shifting its focus from the "patient" to the "consumer" and the industry's expectations for the future are changing. Consumer demand is increasingly driving digital medical device innovation.
In recent years, major hospitals have launched a variety of services such as handheld hospitals, Internet hospitals, cell phone consultations, remote consultations, electronic medical records, and online appointments. These services meet the need for efficient and convenient consumer healthcare, both of which are important for patient convenience, dispersing traffic, and promoting equitable distribution of regional healthcare resources.
If healthcare solution providers want to be successful, they first need to understand consumer needs. And if the healthcare industry wants to understand consumer needs, it needs to have stronger user design and ethnographic research capabilities. These capabilities will help bridge the gap between traditional medicine and preventive medicine.
Trend 8: Wearable medical devices become the first choice for digital medical device providers
Wearable devices such as fitness trackers and heart monitors are the most promising products in healthcare. These devices can not only record the user's biometric data in real-time, but also feed the data directly to the user or send it to the device connection platform for subsequent use.
Many companies are currently developing or planning to develop wearable devices. Such solutions (e.g. Apple Smartwatch, FitBit, Garmin, etc.) are now well-known and widely accepted by consumers. In the future, wearable devices can also be used in conjunction and combination with IoMT platforms such as telemedicine, post-operative life monitoring, and digital twin research, playing a pivotal role in the future of digital healthcare. It helps drive the entire healthcare industry toward precision medicine.
Portable Medical is an emerging trend in which patients can download medical and health applications to their smartphones. These apps make it easy for users to contact their healthcare providers and can also continuously track various aspects of their health, including sleep habits, pace, and blood sugar levels, to optimize patient engagement with healthcare services.
Trend 9: Digital medical device have significantly shorter time-to-market cycles
Digital medical device providers agree that digital healthcare is lagging far behind other industries, with product development and time-to-market cycles being the most representative.
For years, the traditional product development and time-to-market cycle for healthcare companies have been more than 10 years. There is still tremendous room for optimizing product development and the time-to-market cycle. Today, medical device manufacturers have gradually shifted their focus to consumer and digital solutions, focusing on shortening product development cycles to better align with customer expectations.
Once products are on the market, healthcare solution providers need to iterate every two to three years or risk losing market share. For the healthcare industry, keeping product launch and upgrade cycles in sync with this pace is a cultural shift.
Trend 10: The key to success in digital health is technology convergence
Seamless technology convergence plays an important role in providing the best digital healthcare experience for patients and consumers.
All of these new movements and developments are dependent on the synergy and continued investment that comes from cross-industry collaboration. Digital health platforms often require the incorporation of multiple solutions and the unique expertise of multiple service providers before they can ultimately be brought to market. In addition, the various components of a digital health platform must be interoperable to truly unlock the platform's potential.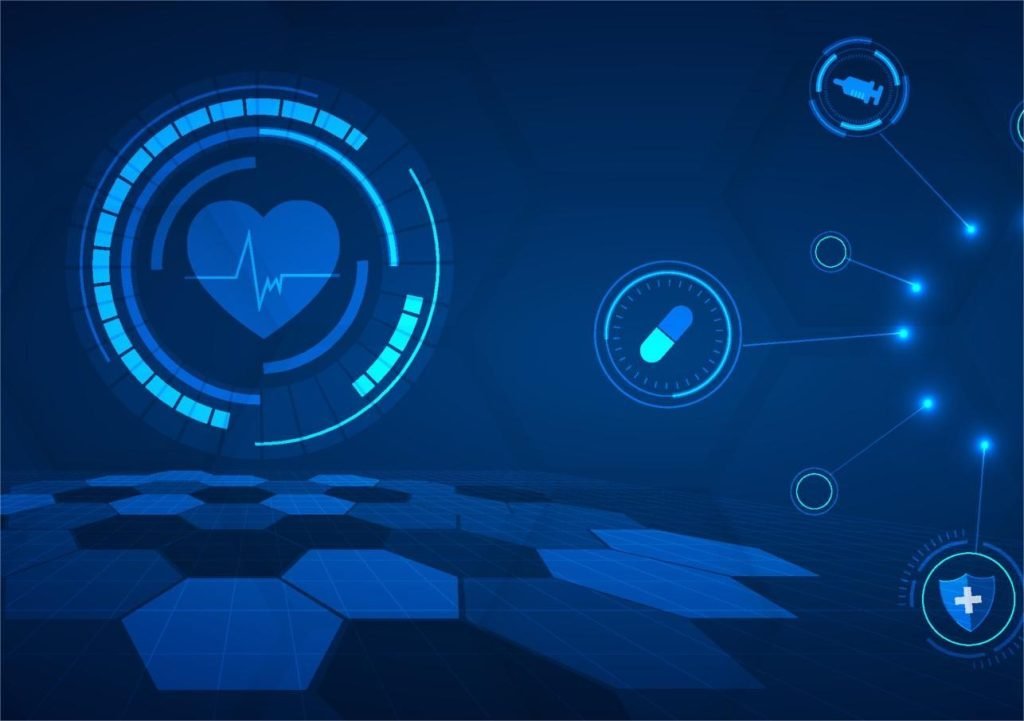 Conclusion
Most industry observers and stakeholders agree that technological innovation in healthcare may still be in its infancy. The digital medical device market, while booming in recent years, still has plenty of room for growth. The widespread adoption of artificial intelligence, extensive adaptive upgrades to wireless connectivity infrastructure for 5G technology, wearables, and other emerging technologies are triggering a true digital revolution. Digital health is accelerating the pace of development, but there is still a long way to go.