As an experienced bluetooth device manufacturer in training equipment market, we noticed an interesting emergence of fitness tracker. In the following text, we are pleased to discuss these and share the best fitness tracker for procurement in the B2B OEM market.
Fitness Tracker Development Forecast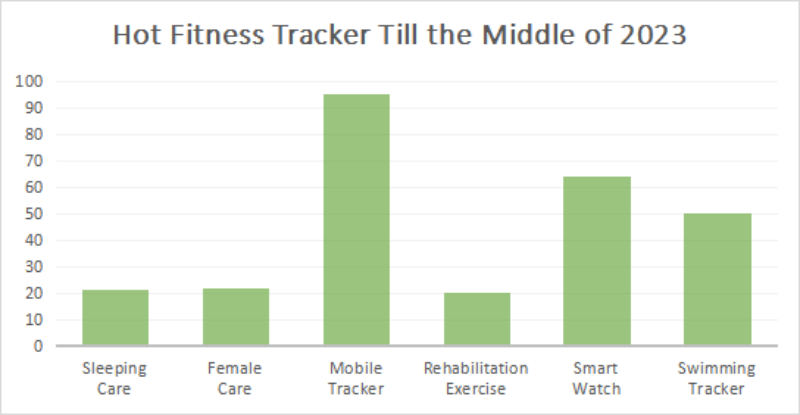 2023 witnesses various emerging expectations on fitness tracker. We make a further survey in these expectation with the support of Google Trend. It suggested that five trends are obvious increasing in fitness tracker topic as the following list shown. In particular, mobile fitness trackers and smart fitness trackers are a mainstream trend as usual. And, in some professional sports fields, we surprisingly find that swimming tracker is more and more popular until now.
Hot Customized Functions of Fitness Tracker in OEM Market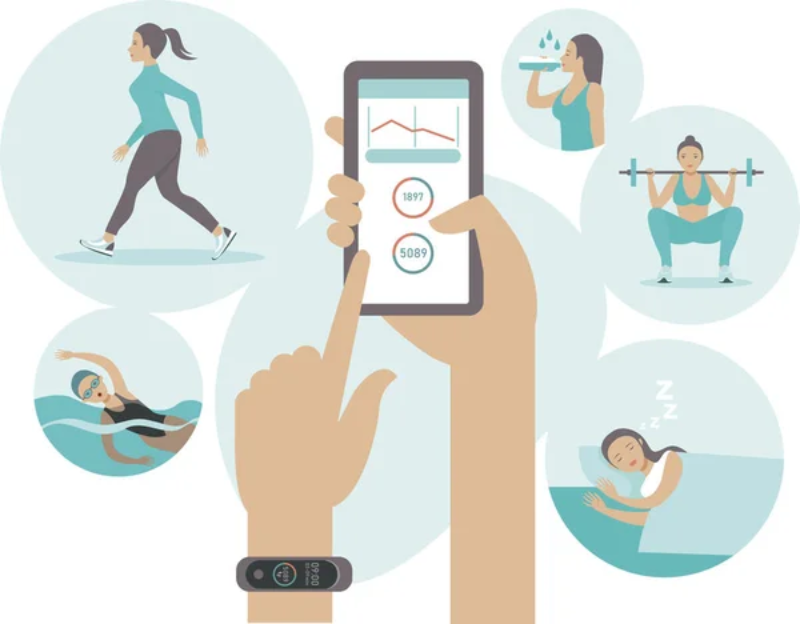 We also looked into the hot sales fitness trackers in Alibaba, the biggest procurement website in the world, and abstracted some outstanding features on hot sales fitness trackers.
Besides basic functions like GPS tracking, step counting, heart rating measurement, sleep monitoring, if we look into the OEM market, there are nine hot additional functions which brand companies prefer to customize this year. They are blood pressure, blood oxygen, waterproof, thermometer, timer for reminder, optics sensor, camera, thin size, bluetooth and wifi.
Best Fitness Tracker for Procurement in 2023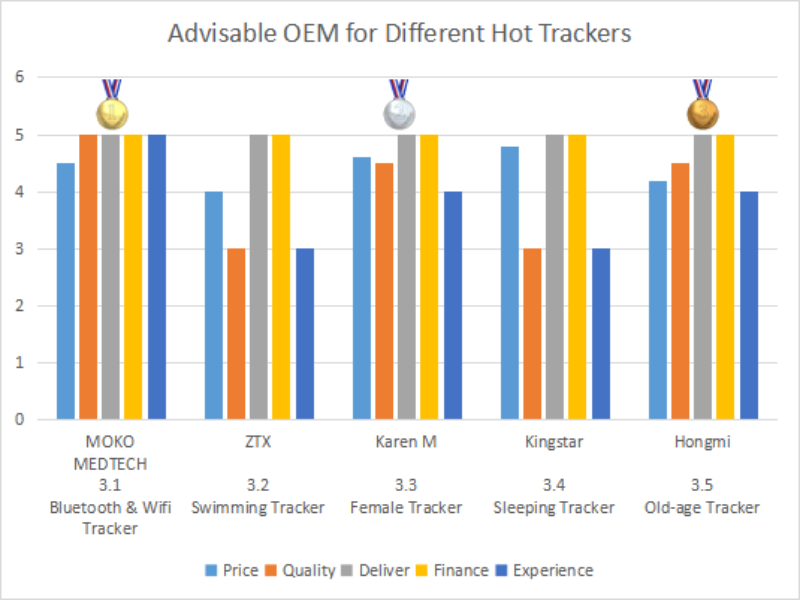 Balancing the expectation from consumers and hot customized features in the OEM market, we make suggestions as follows for your customization consideration.
The Best Fitness Watch for APP Brand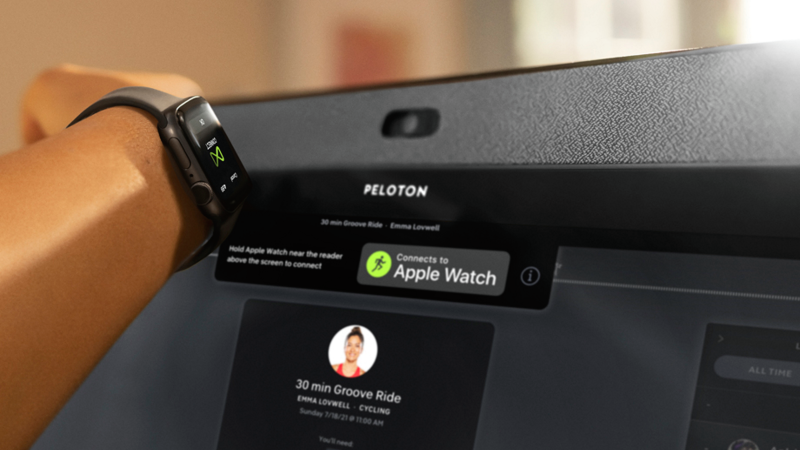 Why bluetooth and wifi Tracker?
We suggest customizing a fitness tracker which follows global trend and your brand features based on good bluetooth and wifi smart function.
Take Peloton for an example. Under the expansion of Covid-19, stay-at-home policy is ordered among the public. Seizing this lockdown period, Peloton has sold more than 400,000 bikes since it started selling bikes in 2014. Hardware sales have become Peloton's most important way to make money.
Peloton has a good command of marketing operations. By their marketing strategy, the household becomes the best landing scene for fitness. Besides, through social networks built up by Peloton, it stimulates the user's desire to buy and contact friends on App.
These combinations make it subvert the traditional concept and business model of home fitness products.
From the perspective of business model, Peloton is an ingenious combination of content and smart hardware. In terms of content, Peloton has developed an APP and launched a series of fitness courses to users. Members need to spend $39 per month taking the course with a bicycle or treadmill. In terms of hardware, it mainly designs, manufactures and sells bicycles and treadmills. Their prices range from $1495 to $4000.
Due to its strong user stickiness, many people even think that Peloton has found the magic point between hardware, software and services. It is just like the new Apple in the fitness field.
Although the monopoly of Peloton in fitness has broken due to the launch of Covid-19 vaccination, which greatly reduces the risk of infection in spite of going outdoors. We can still learn something from its attractiveness to customers by social networking.
From the perspective of hardware procurement, there is certainty that the ability of manufacturers to produce bluetooth and wifi Module should be attached much importance.
Favourable Factors to Good Bluetooth Module
The computing power of the bluetooth module is up to bluetooth chips. Among low-power Bluetooth module, Nordic and Ti chip are highly recommended.
Bluetooth contains traditional Bluetooth and low power Bluetooth. The disconnection frequency of smart devices with traditional Bluetooth modules is high, so frequent repeated matching are accordingly required . As a result, batteries drain quickly, while smart devices with low-power Bluetooth can run for a long time on a single battery. Therefore, for battery-powered wireless smart device, it is advisable to choose a low-power module with Bluetooth 5.0/4.2/4.0 to maintain the battery life of the product.
In-line type, surface mount type and serial port adapter are three key bluetooth module you would hear of during procurement. The in-line type has pins, which is convenient for pre-soldering but it is only for small batch production. Surface-mounted modules adopt semicircular pads as pins, which are adaptable for a large number of reflow soldering production for smaller carriers. If it is inconvenient to build Bluetooth into the device, the serial port bluetooth adapter would be a great solution. After directly plugging it to the serial port of the device, it can be used under the condition of power-on.
●Recommended OEM factory for Procurement: MOKO MEDTECH
MOKO MEDTECH is found in 2006 and have engaged in the field of IoT device for above ten years. They have ISO9001, ISO13485 and BSCI verification. The OEM services they offers contains customized fitness watch, mini stepper, massage, muscle simulation and hot & cold therapy machine.
The Best Fitness Tracker for Athlete Brand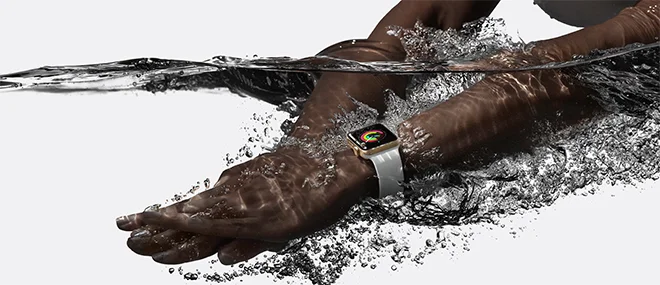 The table in part 1 suggested that swimming tracker is rank top among other type of sport tracker, excepting for smart IoT trend. It is almost 3.5 times hotter than sleeping tracker, female tracker and rehabilitation training tracker.
Waterproof Parameter
In order to seize this public expectation, I think athlete brand procurement should keep eyes on waterproof, precise basic function, thin size, wifi and bluetooth when they source customized products. Then, if you want to discuss waterproof functions with your manufacturers, please do not confuse IPXX with XXATM.
ATM is professional parameter to show the waterproof level of a swimming tracker when you are moving under the water.

3ATM: Adapt to daily use, but not for swimming or soaking in water. It is capable of resisting splashing water from washing hands, face and rain.
5ATM: Able to use for short-distance swimming in shallow water, but not for diving or snorkeling.
10ATM: Suitable for swimming and snorkeling.
20ATM: Fit high-impact sports in the water and some diving activities, such as snorkeling.
How to Realize Waterproof
When it comes to the principle of waterproof function, we should mention acoustic vibration. Sounds of different frequencies are played through the speaker, and the water in the watch is shaken out with the help of sound wave vibration. The speaker hole is also used as a drainage hole. Swimming watch repeats its work multiple times while draining. Although it looks like a spray of water, its drainage effect is very obvious in slow motion.
Besides, several types of structures are helpful to waterproof: bite waterproof structure, thread tightening waterproof structure, depressurization waterproof structure and knife-removed back cover waterproof structure.
The most important of these are the seals, which are usually made of rubber, nylon or Teflon. The sealing ring is located at the connection between the case and tracker surface as well as at the connection between the back cover and the crown. The waterproof watch case is lined with a seal to prevent water seepage, which makes sure water is in the form of a quick-drying liquid to prevent water from entering the watch.
The thickness and material of the case are also important factors in determining whether a watch is safe to wear underwater. Because the case needs to be strong enough to withstand water pressure without any denting. The screw-type case back helps the watch to be waterproof. As a common feature of many dive watches, the screw-down crown structure prevents water from entering the case through the watch stem hole. When it is tightened, it creates a watertight seal.
●Recommended OEM factory for Procurement: ZTX
ShenZhen ZTX Technology Co., Ltd is good at customizing wireless earphone and smart watch with 5-year international trade experience. Their factory cover 700 square meter and welcome your visit all the time.
The Best Fitness Tracker for Female Care Brand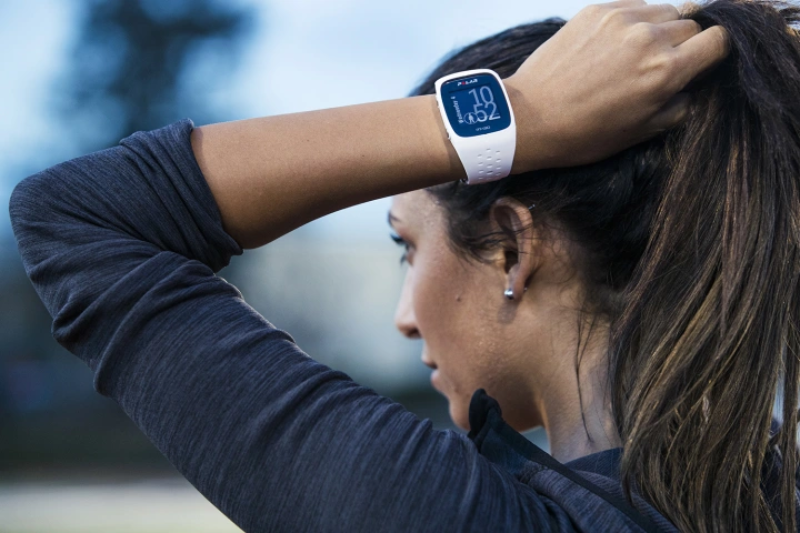 We will advise you to customize a fitness tracker with timer for reminder, mini size design and camera.
Smart sports watches designed for women must focus on caring for women's health from the inside out, and provide all-weather health. Functions can contain calorie burning, menstruation & pregnancy attention, body age, sleep monitoring, drinking water attention, body energy index, heart rate, blood oxygen, pressure detection, breathing rate, etc. It helps women listen to their bodies and minds with evidence. It helps women discover and love their radiant look in every sport or outdoor adventure.
●Recommended OEM factory for Procurement: Karen M
Shenzhen Karen M Electronics Cp., Ltd. is an outstanding OEM/ODM factory with eight-year-experience. They mainly focus on smart watch with a floor space of 215 square meter.
The Best Tracker for Sleeping Care Brand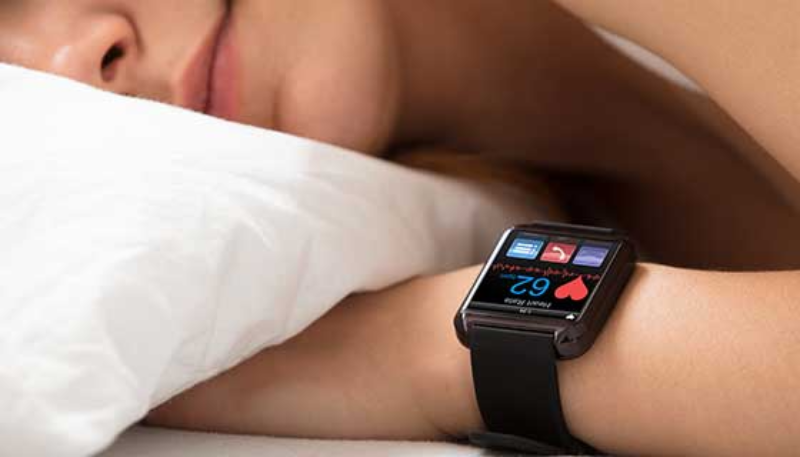 We will advise you to customize a sleeping tracker with a timer for reminder, mini size design and camera.
The sleeping tracker meter is equipped with a full-scene sleep monitoring function. It protects the user's health in all aspects from the three time periods before going to bed, during and after going to bed. Before going to bed, this smart watch can remind users that it is bedtime. If the user stays up late, it will remind again by turning on the sleep mode and adjusting the tone of the mobile phone interface to gray. This can greatly reduce users' desire to play with mobile phones.
After the user falls asleep, this watch can automatically stop playing music, which is very smart. It can also perform real-time blood oxygen monitoring for users at the second level. And with the snoring monitoring and other monitoring realized by mobile phones, it can complete the monitoring of deep sleep, light sleep, rapid eye movement and so on. Finally, it also provides an all-weather sleep monitoring report after the user wakes up, including snoring risk assessment, mobile phone usage assessment. It is convenient for users to make adjustments based on the report.
●Recommended OEM factory for Procurement: Kingstar
Shenzhen Kingstar Industrial Co., Ltd is a professional manufacture founded in 2006. They especialize in sport watch TWS earbuds, bluetooth Speaker, massage gun with 14 years involvement in foreign market. They have sophisticated R&D team and professional manufacturing equipments to provide OEM/ODM service.
The Best Tracker for Old-age Care Brand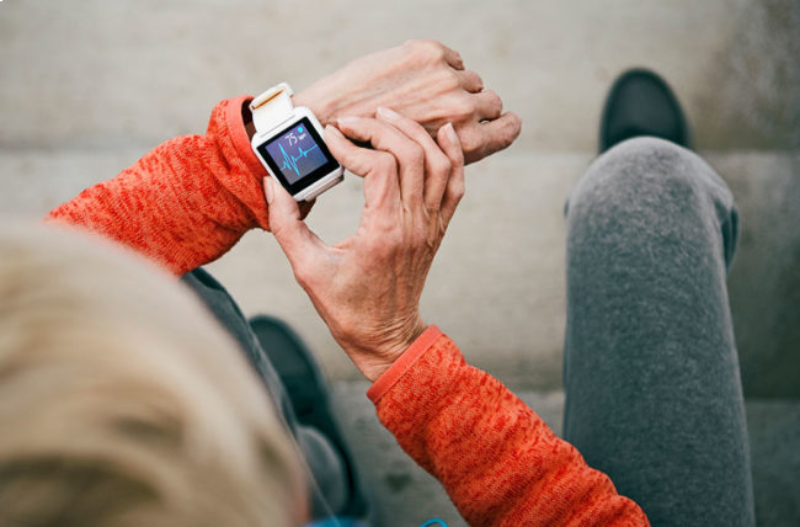 If you want to set up a brand relative to monitor elder fitness, we highly recommend OEM a tracker with functions of blood pressure, blood oxygen, bluetooth or wifi.
Old-age tracker realizes health monitoring function by collecting heart rate, blood oxygen, body temperature, sleep, and ECG data. Its auxiliary functions include health warning, walking monitoring and real-time positioning. In addition, it also has basic functions such as weather and WiFi to meet the daily needs of the elderly.
Overall, old-age tracker has five major features. The first is 24-hour dynamic monitoring. The original sensor array combination can collect heart rate, blood oxygen, body temperature, sleep and ECG data in multiple dimensions and upload them to the cloud platform in real time to generate 13 items of health detection data.
The second is to call an online medical consultant with one key pressing. It easily realizes online dialogue with 60,000 general practitioners and authoritative famous medical experts. In case of emergency, users can call the emergency physician with one click.
The third is the multiple early warning mechanism. Once the system abnormal fluctuations in health parameters are detected, reminders are sent immediately to App.
The fourth is health screening. It not only gains insight into the hidden health risks of users so as to strive for golden intervention time. This greatly reduces risks of myocardial infarction and stroke.
The fifth is the connection of relatives and friends via IoT. They can check the user's location, various health parameters, reports and health warning information at any time. Remote guarding is also at ease.
●Recommended OEM factory for Procurement: Hongmi
Hongmi (shenzhen) Intelligent Technology Co., Ltd. Specialized in various types of smart watch. They have R&D team, professional mode design workshop and dust-free workshop.
Conclusion
Proper procurement is really significant for a trading band. We certainly understand that the market of fitness tracker is very potential. And we believe that this is not just a business, but also a chance to promote people' health. If you have other creative ideas on fitness tracker, contact us without hesitation.