Oxygen concentrator is seldom seen in our daily life. However, for some patients, they are very useful and can save their life in acute situation. Today, we will explore what portable oxygen concentrator is and any things you need to know about it.
How Do I Qualify for A Portable Oxygen Concentrator?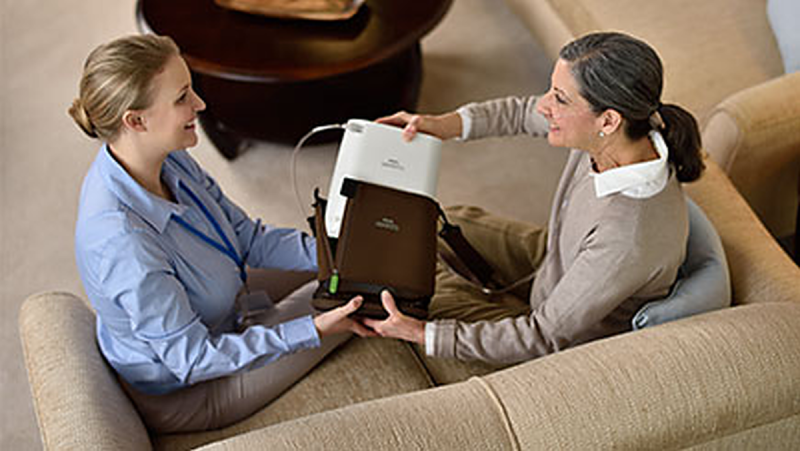 COPD
Generally speaking, oxygen concentrator serves for patients with COPD, that is, chronic obstructive pulmonary disease. In serious stage where patients should go through in the hospital, they are likely to suffer obvious carbon dioxide retention, which medical oxygen concentrator can in-time discharge so as to save their lives. After discharged from the hospital, although patients get better than before, the carbon dioxide may still remain higher than common level. It is portable oxygen concentrator that helps patients lead a safe and healthy live during this stage. It is available for patients at any time and any where. Some need it for about two hours per day, the other may even use it all the night.
Covid-19
New Coronary Pneumonia generally refers to pneumonia caused by a Covid-19 virus. In common, if the patient is asymptomatic or has a relatively mild novel coronavirus infection, it is not necessary to use a portable oxygen concentrator. However, once the patient has symptoms of dyspnea, it can be used to assist breathing. It can effectively manage the short breathing rhythm and breathing depth of sick lung so as to increase pulmonary ventilation as well as respiratory function.
Furthermore, if the patient unfortunately infected with a severe novel coronavirus, he should go to hospital immediately. If the symptoms of respiratory depression cannot be effectively improved by drugs alone, a oxygen concentrator can be a supplementary therapy.
Short Breath Due to Poor Quality Air
Recent mildfire from Canada may raise the incidence rate of respiratory disease, such as short breath and asthma.
Normally, oxygen concentrator is not required. However, if the patient, after active treatment, still has negative symptoms such as extreme respiratory muscle fatigue, decreased respiratory rate, difficulty speaking, decreased consciousness, oxygen concentrator should be used immediately under the guidance of a respiratory physician.
ARDS
ARDS is called acute respiratory distress syndrome. For patients with acute respiratory distress syndrome, the application of medical oxygen concentrator can be considered in the early stage. It may correct hypoxia because the patient's mind is very clear at this time.
What Is A Portable Oxygen Concentrator?
Portable ventilators are generally so small in size that it is suitable for use outdoors and even at home. Portable oxygen concentrator are usually powered by direct current or lithium batteries with low power consumption and noise. It is mainly used for providing therapy against low atmospheric pressure, and give people a feeling of relaxation and comfort. Besides, portable oxygen concentrator can also provide additional care for patients with breathing problems in daily life.
How Does It Work?

The working principle of an oxygen concentrator is relatively simple. When the air passes through the compressor, the device pull it in. Then, compressed air enters a sieve bed filtration system with two pointed ends. When compressed air enters the first sieve bed, nitrogen is removed and oxygen is forced into the storage container. After the first bed is full of nitrogen, the compressed air is transferred from the first storage container to the second sieve beds. Finally, the oxygen concertrator output purified air.
About Oxygen Output Volume
Oxygen supplied portable concentrators can be dispensed in one of two ways. One is continuous flow, the other is pulsed flow delivery. Although both oxygen delivery methods are capable of delivering medical-grade oxygen directly to the user, the output volume of them is measured in different approaches.
A continuous flow is dispensed without any interruption, stopping only if the concentrator is switch off. In other words, regardless of the patient's breathing pattern, these continuous flow concentrators will deliver the same amount of oxygen to the patients. This approach of oxygen delivery allows the output flow rate to be measured in constant volume LPM (liters per minute).
In contrast, pulse oxygen portable concentrators are designed to dispense oxygen while the device senses an inhalation of patient. That is, when the patient inhales through the cannula, a pulse dose of oxygen, called a bolus, is triggered and released. Pulse dose oxygen device have settings available to adjust how much oxygen is outputted each minute. As the setting is increased, the size of the dispensed oxygen bolus also develop.
About Light Weight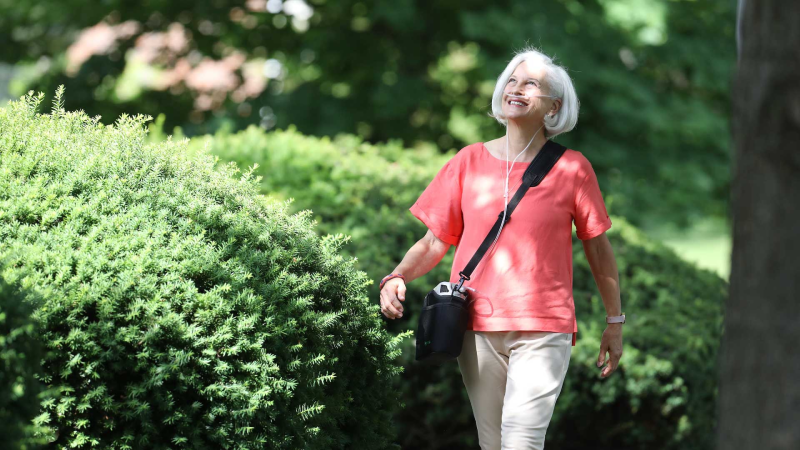 Easy Travel
The lightest portable concentrators usually weigh about 5 pounds or less. They allow you quickly and discreetly to pack them in backpack with light weight. Beside, you can take them almost anywhere with ease.
Reduced Social Stigma
Compared with big home oxygen concentrate, a portable concentrator can reduce the social stigma faced by oxygen patients. Firstly, it is too small to look like a medical device at first glance. Even most people don't even know what it is and tend to see it as common high-tech machine.
With the help of portable oxygen concentrator, oxygen patients acts capably as anyone else. If you put it in configured bag, the oxygen portable concentrator may be more secret when using it.
Free You to Daily Exercises
You can carry a portable oxygen unit with you. If you want to work out or do some physical activity, you won't have a problem taking it to the park or gym. Concentrators can help manage your COPD symptoms while you work on the exercises which benefits your health.
About Watts
To a great extent, the wattage of an oxygen concentrator depends on its model and size. Small devices can consume about one hundred and twenty watts, while larger devices can consume as much as six hundred watts. In particular, portable oxygen concentrator are battery powered, but few can be plugged into a power source.
About Noise:Whisper Quiet Oxygen Concentrators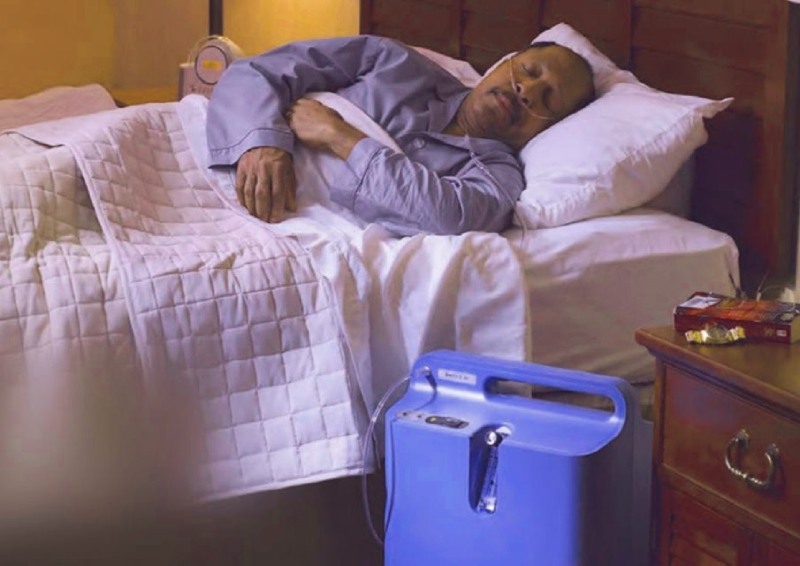 If you notice that the oxygen concentrator is not as quiet as it was when the unit was new, it may needs maintenance.
Firstly, clean the air filters to make sure they are not clogged. If the air filter is clogged, the compressor has to works so harder that it makes more noise. Secondly, if you need oxygen generator in night sleeping and is disturbed by its noise, please put it in a remote distance and use it with a longer tube. Or you can directly seek to professional maintenance assistance.
About Size
As usual, portable concentrators take up less space than other oxygen devices. It is highly recommended for those who live in small apartments because it, to the uttermost degree, saves rooms to leave more living space for you.
About Continues Flow
Continuous-flow oxygen delivery is not trigger by inhalation, but continuously output oxygen flow in a constant output way regardless of patient's breath. Traditional continuous-flow home oxygen inhalers tend to be heavier, which makes things more difficult when you travel. Fortunately, there are portable oxygen concentrators coming with continuous flow options, so you can still enjoy abundant oxygen delivery during journey.
How Long Do You Keep A Portable Oxygen Concentrator?
Most portable oxygen concentrators is durable between four and seven years, depending on how patients take care of their mahcine. Unavoidably, portable oxygen inhalers may take a lot of bumps when traveling with patients, which also reduces its lifetime. To extend the lifetime, please make sure that you pack it smartly when you carry it outdoor.
What Is the Cost of A Portable Oxygen Concentrator?
Portable oxygen concentrator is priced at about two thousand and five hundred dollars. In some cases, medicare insurance cover part of above cost.
In common, Portable oxygen concentrators are not cheap due to their complex construction. No matter where you are, they have their own inner operation that turns air and into oxygen. Besides, they run on battery power, meaning they must be efficient to support even during your long time journey.
Does Medicare Pay for Portable Air Concentrator?
Original Medicare, including Medicare Parts A and B, does not help for portable oxygen concentrators, while some Medicare Advantage (Medicare Part C) plans may cover portable oxygen tanks. Moreover, if you want to rent oxygen concentrator, Medicare coverage may burden partial expenditure.
Do You Need A Prescription For A Portable Oxygen Concentrator?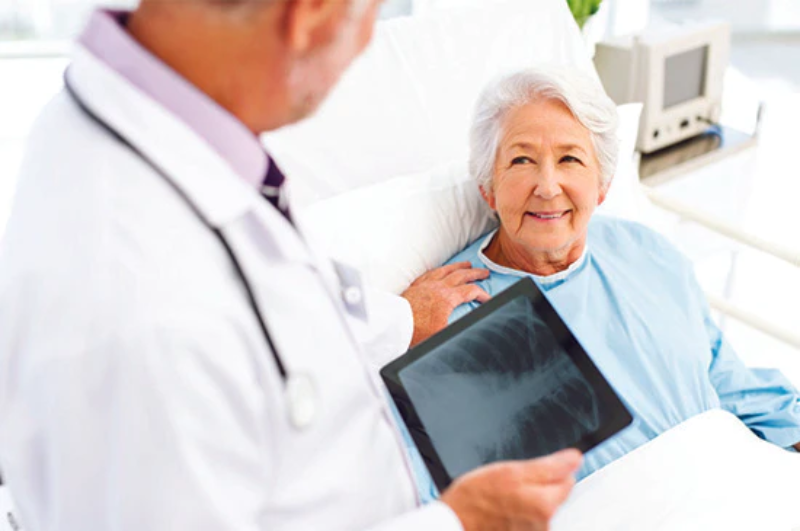 Oxygen concentrators are considered a Class II medical device according to the U.S. Food and Drug Administration (FDA). In other words, you should have a formal prescription from a certified physician if you want to get one.
The reason is that FDA try to make sure oxygen concentrators are appropriately distributed to patients with genuine medical requirements, such as chronic obstructive pulmonary disease (COPD), respiratory distress syndrome, respiratory distress syndrome, asthma, pneumonia.
Which Is Better
Oxygen Tank Vs. Oxygen Concentrator
An oxygen tank and an oxygen concentrator differs on how the oxygen is delivered. For the former, limited oxygen is stored in the tank. The latter, an oxygen concentrator, produce medical-grade oxygen by filtering and concentrating the surrounding air. As long as there is power for machine , oxygen concentrators can offer unlimited oxygen.
Oxygen Concentrator Vs. CPAP Machine
Oxygen concentrators and CPAP machines differ on functions. The former mainly serve respiratory conditions which cause low oxygen levels in the blood. CPAP machines mainly keep the airway open during sleep, preventing interruptions in breathing caused by sleep apnea.
Home Oxygen Concentrator Vs. Portable Oxygen Concentrator
As the name shows, this is a portable oxygen concentrator that can be used at home or carried outdoor. They tend to be more lighter and compact, with pulse-dose technology available. In contrast, home oxygen concentrators need to be plugged into home electrical outlet to deliver oxygen continuously.
How to Purchase A Portable Oxygen Concentrator
When we purchase a portable oxygen concentrator, it is advisable to look into following factors.
Ease of use
Warranty
Weight
Time to recharge battery
Oxygen delivery method
Battery life
Number of settings
Top 3 Portable Oxygen Concentrators
MOKO Medtech OEM for B2B

Moko Medtech OEM is an sophisticated manufacturer with above ten years experience in the medical device field. According to your design draft, it can realize fantastic pulse flow mode, continue flow mode and even IoT features of a portable oxygen concentrators at a competitive price.
Inogen One G4® for B2C
During traveling, Inogen One G4® with rich function can offer abundant oxygen to you. Weighing about three lbs, this device can accompany you to the store, to the street and to park.
They have two optional customer warranties to exactly meet your requirement. The first one is a standard three-year warranty, and the second option is a lifetime warranty.
Philips for B2C
SimplyGo, a device weighing ten pounds, provides both pulse dose delivery and continuous flow. It can reliably serve patients those suffer anoxia. It features
-Both continuous and pulsed oxygen modes available
-Long life span and long-term maintenance
-Warranty and service plans that suit your demand
-Rich oxygen supply, meeting all the requirement of patients
Application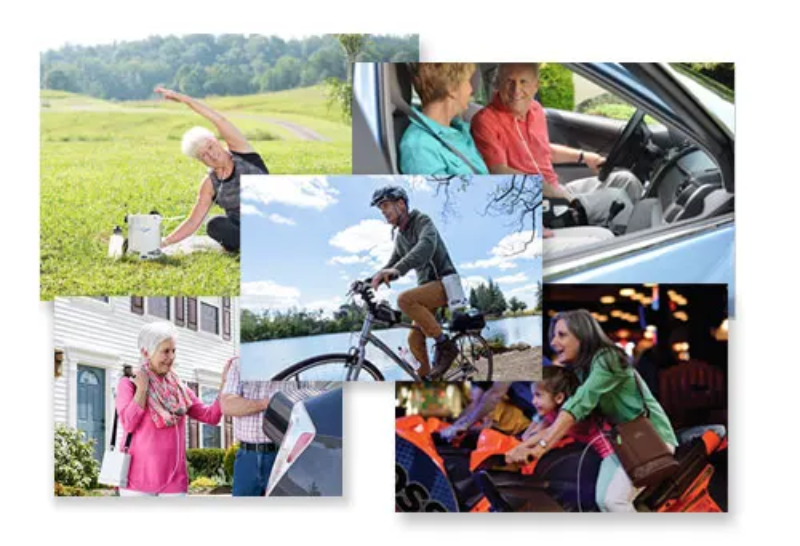 Is It Safe To Sleep In A Room With An Oxygen Concentrator?
Sleeping with an oxygen concentrator can provide you more alertness, stamina, and energy during the day time. It is safe to use it during sleep following the guidance of oxygen therapy prescription.
What Is A Dangerously Low Oxygen Level While Sleep?
Certified doctors may advise people with sleep apnea and lung disease to check their blood oxygen levels. If blood oxygen levels are at or below eighty-eight percentages, it will be seen as dangerously low. And oxygen concentrator therapy under the prescription of the doctor can help you a lot.
Can I Take A Shower With Oxygen on From A Concentrator?
During shower, you can take oxygen concentrator therapy if your tank or machine is far from any heat sources.
Travel With An Oxygen Concentrator
The coming of portable oxygen concentrators ease the traveling for anoxia patients. The devices are powered by battery packs that can be recharged. Or you can plug it into a wall, a cigarette lighter in a car, or an electrical outlet on a plane.
In the retail market, there are many portable concentrator with various design, features and capabilities. Choose the right one for yourself and enjoy your trip without any risk of getting oxygen deficit.
Drive With An Oxygen Concentrator
You can use a portable oxygen concentrator as long as it is aproved by FAA and you follow state laws regarding the use of the machine.
As we all know, we all know traditional oxygen concentrators are too heavy and big to carry and put on the car. In this case, we advise you to take a portable oxygen concentrator, which takes up little space on a car seat.
Oxygen Concentrator For Dog
Witnessing your dogs suffer from short breathing disease can make you feel helpless. Nowadays, more and more pet oxygen concentrator is available in the market to promote the recovery process for pets.
How to Clean and Maintain
Wipe the exterior cabinets with a damp cloth and mild dish soap each week.
Do not apply any cleaning agents on the device.
If your oxygen concentrator has an external filter, this may require a weekly flush.
Takeaway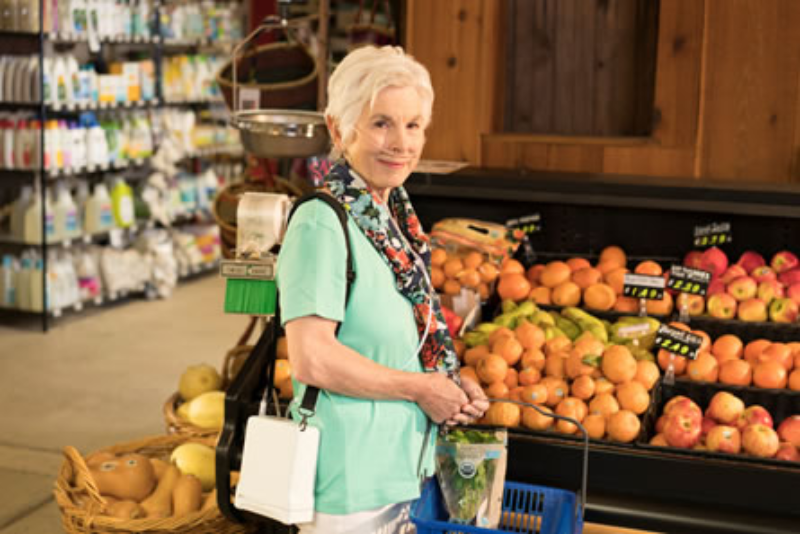 To sum up, oxygen concentrator an outstanding product for anoxia patient. We hope this product can improve their health state sustainably. If you want to customize batches of portable oxygen concentrator, please feel free to contact us.
Continue reading as follows