This text will help you figure out how to use oxygen concentrator of 2 types in 3 application sites. Very helpful to the users of oxygen concentrator and someone who want to spread relative knowledges. Let's explore them.
What Is Oxygen Concentrators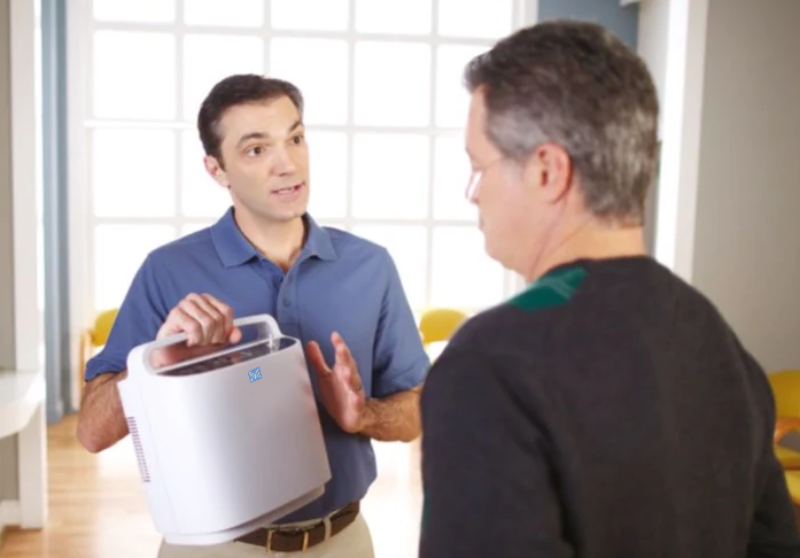 Portable Type
The existence of portable oxygen concentrators has helped a large amount of patients with respiratory system or circulatory disease. They can carry the portable oxygen concentrator anytime and anywhere, offering greater freedom and convenience for patients who like going outside. The size of the portable oxygen device is only as small as a normal handbag, so it is light and easy to carry outdoor.
Portable oxygen concentrators work in the same way as home oxygen concentrators, except that their batteries are rechargeable anywhere.
Home Type
Home Oxygen Concentrators , also called HOCs, are a perfect solution for offering the necessary and sufficient flow of oxygen to the patient in an comfortable way at home. With a home oxygen concentrator, you no longer need to refill or replace oxygen tanks.
How to Use Oxygen Concentrator Portable
Get Your POC Ready
When it comes to the preparation of portable oxygen concentrator, the most basic thing is power supplying. Please always ensure two rechargeable batteries with full power in your POC bag. One is installed in the device, the other one is for backup. More and more, we suggest keeping one more rechargeable batteries at home with about 40% power, which is a proper state to maintain its lifespan.
Connect the oxygen tube to device and settle the tube to fit the bag without any knot. In addition, ensure your filer is clean and have already been installed in the device.
Let's start
In order to keep the the oxygen clean and rich enough to realize the prescription level, just turn on the device and leave the air tube blow for a while. Then, put on the mask or nose cannulae.
Adjust the Oxygen Flow
As we all know, too much pure oxygen inhalation may cause poisoning, while too little may lead to short breath. Thus, you are supposed to turn the knob to number your doctor prescribed. If you have oximeter, we suggest testing your real-time oxygen saturation when taking oxygen therapy so as to adjust the output oxygen flow.
Wearing a Mask or Nasal Cannula
The key factors to wear portable oxygen nebulizer is tidy-up. Firstly, just carry your device bag, settling the bag belt well. And then, you can tidy up the air tube to avoid limitation on your action.
Turn off Device After Oxygen Therapy
When you don't need oxygen therapy, turn off it and make some maintenance for next time. We advise you to detach the mask or air tube and wash them. Caring the batteries is also an important job. You can just check how much power there is and make some necessary measure, such as charging and replacing.
How to Use Oxygen Concentrator At-Home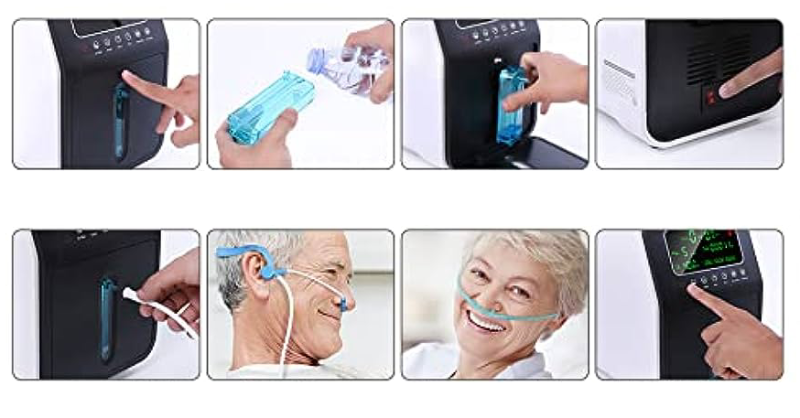 Every home oxygen concentrator is different, but it is similar to the usage of portable oxygen concentrator mentioned in the above part. If you should know how to use it in detail, please read the using manual. However, there are a few basic things you should know about using a portable oxygen concentrator, no matter what brand of home oxygen concentrator you are using now.
Always follow your doctor's instructions and never lower or raise oxygen levels. In the control panel, you can set at the prescribed output level. If you turn it up or down regardless of your doctor prescription, it may be increase health risk, such as getting oxygen poisoning or hypoxemia.
You should maintain your home oxygen concentrator clean and dry. Wipe it down each day with a clean wet cloth, especially around oxygen outlet and air entrance. You need to ensure  it doesn't get wet, too.
Besides, you may need to clean this filter regularly and change the filter every few years. Check the device manual and figure out how you can detach the the filter for cleaning and changing. Moreover, you need to wash the nasal cannula and replace the cannula frequently.
If you feel dry and uncomfortable when you have to use high doses of oxygen to main health, you can buy a humidifier bottle for oxygen therapy. Or, we advise you to direct buy an advanced HOC with humidifying system.
How to Use an Oxygen Concentrator for Travel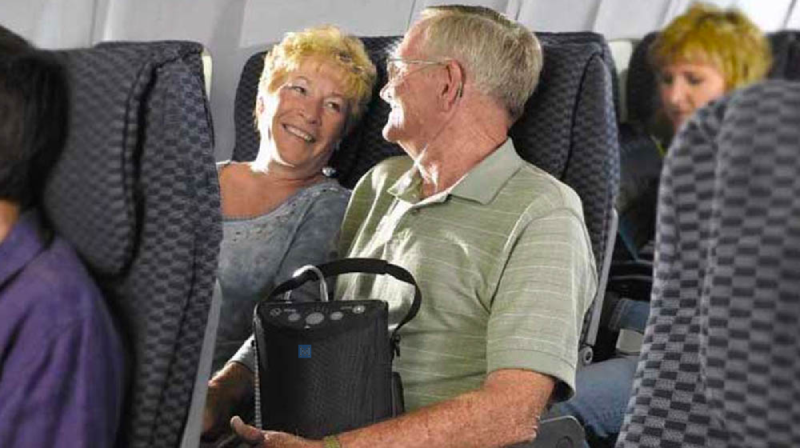 Make arrangements with the airline in advance to figure out which POCs are allowed. Many airlines list approved manufacturers and brands on their websites.
Leave enough extra time for check-in.
Bring extra battery packs. FAA regulations require battery life to last 150 percent of flight time.
The POC and battery pack can be rented for travel with your POC.
Carry an extra three-way plug to charge your POC at the airport. People often need to charge their electronic devices between flights at the airport. And this will ensure formal working of your device to keep your health.
Handbags are exempt from the carry-on baggage restriction.
Bring a prescription from your doctor about your need for oxygen.
How to Use an Oxygen Concentrator for Sleep
If you want to sleep with oxygen concentrator, turn on sleep mode or smart delivery technology. Doing so will allow the oxygen concentrator to work exclusively for nighttime use.
If you use a CPAP or BiPAP machine for other breathing therapy, please switch to continuous flow.
Make sure that the oxygen mask or intubation is not making you uncomfortable. Use pads to prevent pain.
Make sure your device has enough power.
Check whether the filter screen is clean.
How to Use an Oxygen Concentrator When Driving
If you prefer to go out by car which is big enough to contain your oxygen concentrator, you can take it and use it when and where there is an electrical outlet. In this case, we highly recommended portable oxygen concentrator, since it is very light and easy to use.
Ask your oxygen provider about how much backup oxygen you need. They can suggest a safe amount of backup rechargable battery you may need during driving if you want a happy and safe journey. What' more, it is better to know the phone call of the oxygen provider at your destination in case of a malfunction of the device or other oxygen emergency.
It is significant to store oxygen away from direct sunlight and heat sources. Furthermore, no one should smoke in a car while it's delivering oxygen
Takeaway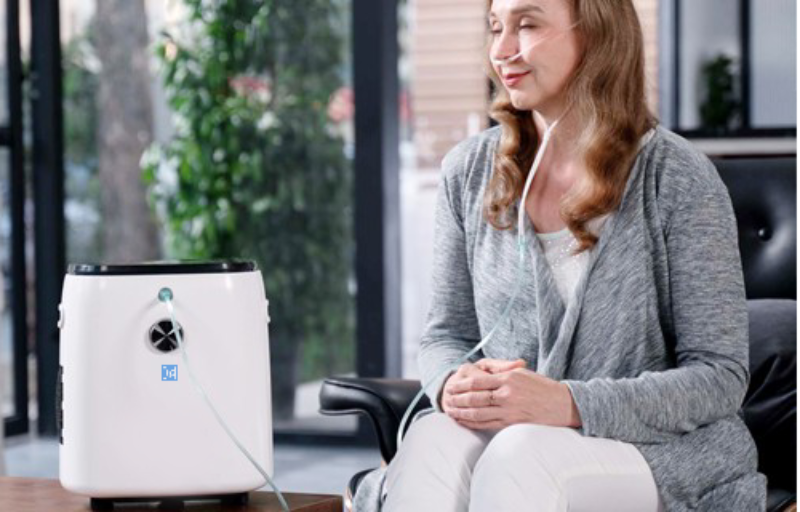 If you want to customize a batch of oxygen concentrator, please feel free to contact us. Or, if you are interested in the knowledges of it, keep close attention on our website and we will update healthcare blogs a few times a week.