How to find the best nebulizer is a required course for respiratory disease patience and trading company. This text will offer a few tips on purchasing nebulizer based on our rich experience as a medical device manufacturer.
7 Tips for Making Right Choice

Source A Reliable Manufacturer
A reliable manufacturer may be certified from various perspectives. If we haven't visited a manufacturer, ISO certificate can promptly show whether it has a sophisticated quality management system. In detail, there are two necessary ISO certificates which a great medical device manufacturer should keep. One is ISO9001, which is basically for all the products. The other is ISO13485, which puts forward more strict regulations for medical device manufacturers.
What's more, BSCI and Sedex are certifications about social responsibility and sustainability. It is better if the manufacturer gets these, especially in the field of medical devices. Let's think about this. If we, Moko Medtech OEM, sell products that benefit people's health in society, while we break the social responsibility in the producing line, that's a very ridiculous business.
Consider Portability

When it comes to portable nebulizer, we can check whether it carries the following features.
Integrated Design: The simplicity of the linkage between nebulizer cup and main device contributes to the integration of the whole design. In other words, the users are not required to bring extra long air tube, which is too lumber to truly realize portability.
Contouring Design Against Handhold: Besides, you need to check whether it fits your hand not only from the perspective of shape but also the button position. For example, you can hold it in one of your hands, and try to press all the buttons. Is it easy to handle? Or do you have to use it with two hands?
Small Size for Handbag: In addition, a portable nebulizer should come in a small size so as to put in your pocket and handbags.
Light Weight: Last, light weight is also a critical factor you are supposed to consider if you want a portable nebulizer. No one wants to carry a heavy device when walking in the street unless he doesn't care about tiredness.
Take Household Into Account

Is the nebulizer stable to stand on the table? It may depend on its shape and anti-slip pad. Moreover, whether the nebulizer is user-friendly for all the family members of various ages is very significant. For example, we can see if there are several sets of inhale accessories attached or not. What' more, aiming at adapting to various ages, don't forget to see the adjustment function of the neblizer output rate.
Think About Smart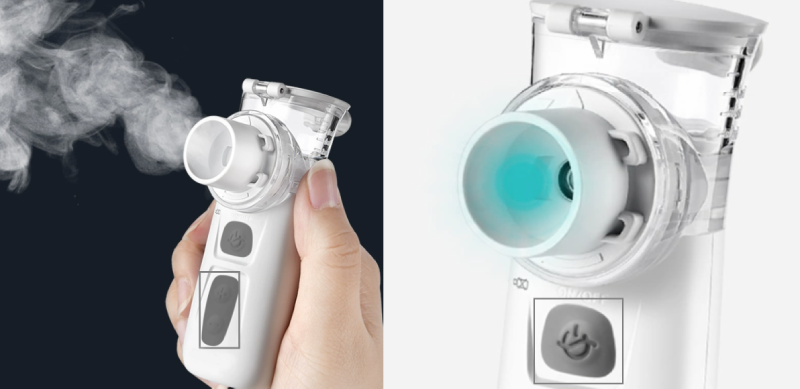 The smarter the nebulizer is, the less trouble you will have during therapy.
With the development of medtech, five-class-adjustment nebulizer for output rate is launched in the market, supported by complex PCB design. Moreover, automatic washing function is developed, too. So don't limit your purchase idea on traditional design. Try to source smart ones in the market.
Place High Value on Product Quality
"CE: The product does not endanger the safety of humans, animals and goods.
ROHS: Restricts the use of certain hazardous substances in electrical and electronic equipment, thereby reducing the environmental and health impacts of electronic products.
UL: The UL certificate is mainly the testing and certification of product safety performance."
Attach Importance on Customer Service
Nebulizer is a type of a medical device whose structure is relatively complex. Therefore, timely and professional customer service is very essential during the customization stage and after-sales stage.
1. Flexibility of CS for B2B customized products.
2. After-sales service for B2B products quality issues.
3. Provides sufficient usage guidelines and easy-to-understand instructions to retail customers.
Weight up the Price
Last, don't forget to weight up the price according to the above six factors. Or, you can do a market survey before placing an order.
Which Nebulizer Cup Is Right for You?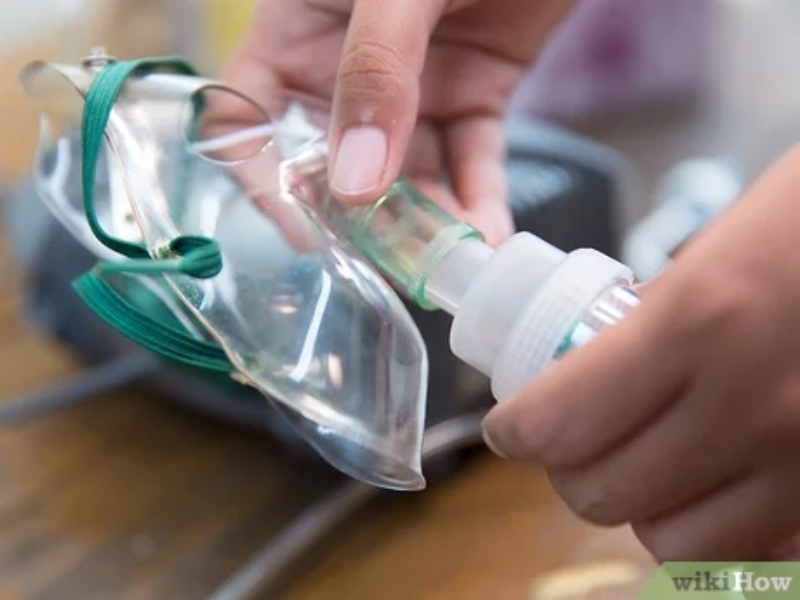 Cup with Nozzle
The atomizing cup with a mouthpiece allows the drug to be inhaled directly through the mouth to reach the lower respiratory tract. It is more suitable for adults with mild or moderate disease.
Cup with Masks
Nebulizer cup with mask allows the drug to enter the respiratory tract through the nose or mouth, allowing the drug to reach all areas of the respiratory system. It is more suitable for young children who cannot correctly grasp or use the mouthpiece nebulizer, or children with serious conditions.
Additionally, the mask-type nebulized inhaler has good leakproofness, which can reduce the irritation of the drug to the patient's face and eyes. Moreover, it can increase the delivery volume of each breath.
Choosing Aerosol Therapy Options for Children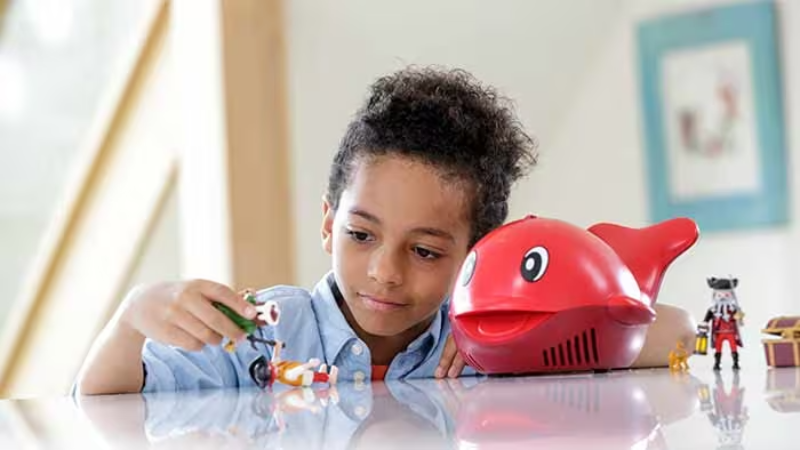 Use Medication as Doctor's Advice
There are many types of respiratory diseases and many types of medicines. How serious is the patient's condition? How much should the dosage be arranged? As non-professionals, it is difficult for us to distinguish these situations. Therefore, aerosol medication must follow the doctor's advice, so as not to make the physical condition worse.
Choose Mask for Children
Many funny masks are launched in the market to meet the requirements of children, which are the main users of nebulizer in the retail market. They can be shaped into cute fish, frogs or any other funny animals. Only in this way, can the children reduce fear of therapy.
Select one with Fine Nebulization
For children whose respiratory tract is smaller than adults, aerosol particle diameter of 1-5 microns is more appropriate. Particles smaller than 1 micron can easily reach the lower airway of children, but they are not easy to stay in the lungs due to their small diameter. 90% of the tiny particles will be excreted with exhalation. In contrast, particles larger than 5 microns is likely to be trapped in the oropharynx. This is only suitable for aerosol treatment of oropharyngeal diseases.
Generally speaking, the smaller the nebulizing particles is, the higher technical standard the nebulizer should contain. Therefore, the price of children's nebulizers will be slightly higher.
Kid-Friendly Appearance
If your child is too afraid to use nebulizer, try nebulizer with cartoon appearance, such as panda shape design, bus shape design. It will please your children directly in vision, reducing reluctance to receive therapy.
Optional Nebulizing Output Rate
Furthermore, choose a nebulizer with adjustable output rate. This can avoid choking and keep therapy safe for children.
Conclusion
If you want more details about the purchasing guide, please leave messages to us. And, if you want to customize nebulizers, contact us without any hesitation.
Continue reading as follows